INNOVATIONS AND HIGH-TECH TOOLS
---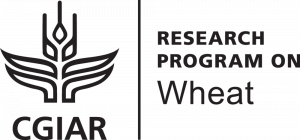 In 2019, the CIMMYT-led CGIAR Research Program on Wheat (WHEAT) capitalized on advanced technology to deliver improved wheat varieties and support to wheat farmers worldwide.
Many of the world's more than 2.5 billion wheat consumers are benefiting from added climate resilience and genetic diversity, thanks to the International Maize and Wheat Improvement Center's (CIMMYT's) breeding strategy incorporating traits from wild wheat relatives. Using the wheat genome map, this year WHEAT scientists and partners identified new chromosomal regions that will further speed progress.
State of the art tools — such as DNA fingerprinting and a mobile phone early warning system for wheat rust — are helping resource-poor farmers in their fields.
A team of experts confirmed the health benefits of whole grain and refined wheat products, and more than 12 biofortified high-zinc varieties have been released to date.
Partners and funders
The CGIAR Research Program on Wheat (WHEAT) receives Windows 1 & 2 support from the governments of Australia, Belgium, Canada, China, France, India, Japan, Korea, Mexico, the Netherlands, Norway, Sweden, Switzerland, Turkey, the United Kingdom, the United States, and the World Bank.