Message from the Chair of the Board of Trustees
---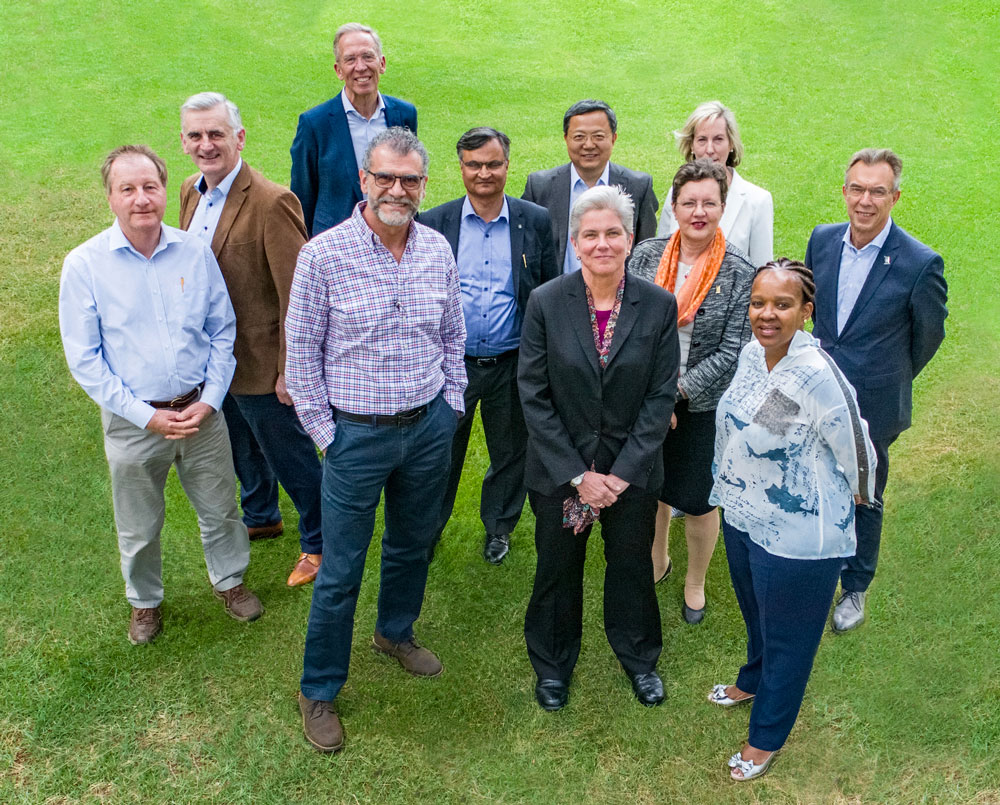 The year 2019 was the third of CIMMYT's Strategic Plan 2017-22 and saw the continued successful delivery of its research and partnerships outcomes for the benefit of tens of millions of smallholder farmers.
The Board of Trustees was privileged to observe multiple examples of that impact and to engage with a range of stakeholders before, during, and after its fall board meeting in Kenya.
CIMMYT's strategic priorities continue to gravitate towards improved food systems supporting healthy diets that are sustainably produced and climate change-resilient. Both national and regional policymakers are emphasizing the diversified production of stress- and disease-resistant crops on less land and with fewer inputs, with a particular focus on improving the livelihoods of women and youth. The Center's responses are being continuously adjusted to address these priorities. Its vast maize and wheat genebanks are a rich source of genetic diversity and a critical element of its solutions.
The threat of pests and diseases continued unabated in 2019. CIMMYT continued to play a key role in the transboundary coordinated response to threats such as maize lethal necrosis, fall armyworm, and wheat blast.
CIMMYT was closely involved in the debate leading to the One CGIAR recommendations that were endorsed by the CGIAR System Council in November 2019 and looks forward to the implementation of this momentous change over the 2020-21 period. Aligned with the One CGIAR initiative, CIMMYT also continued to modernize and enhance its resource mobilization efforts, with pleasing success in a challenging funding environment.
The Board was also pleased to note ongoing progress in the upgrade of business processes and systems, both at headquarters and in the regional offices. In 2019 this included improved workstreams, enhanced financial management reporting, and a major overhaul of business continuity and disaster recovery planning.
Prudent stewardship of the Center's financial resources has preserved CIMMYT's strong financial position despite funding uncertainties.
CIMMYT's Board of Trustees acknowledges another year of sustained effort and strong achievements on the part of the Center's staff, management, and worldwide partners.